Trumpet/Mermaid Sweetheart Court Train Chiffon Wedding Dress With Ruffle Beading
#6370
Product Reviews
Write a review
Charisse
2014-09-23 17:28:06
MY dress was absolutely beautiful and I loved everything about it. The timing and response from your team was excellent. I've convinced two family members to order and they will be getting their wedding gown as well as bridal gowns from your company. In total it'll be about 25 gowns between the two weddings. I absolutely love your dresses.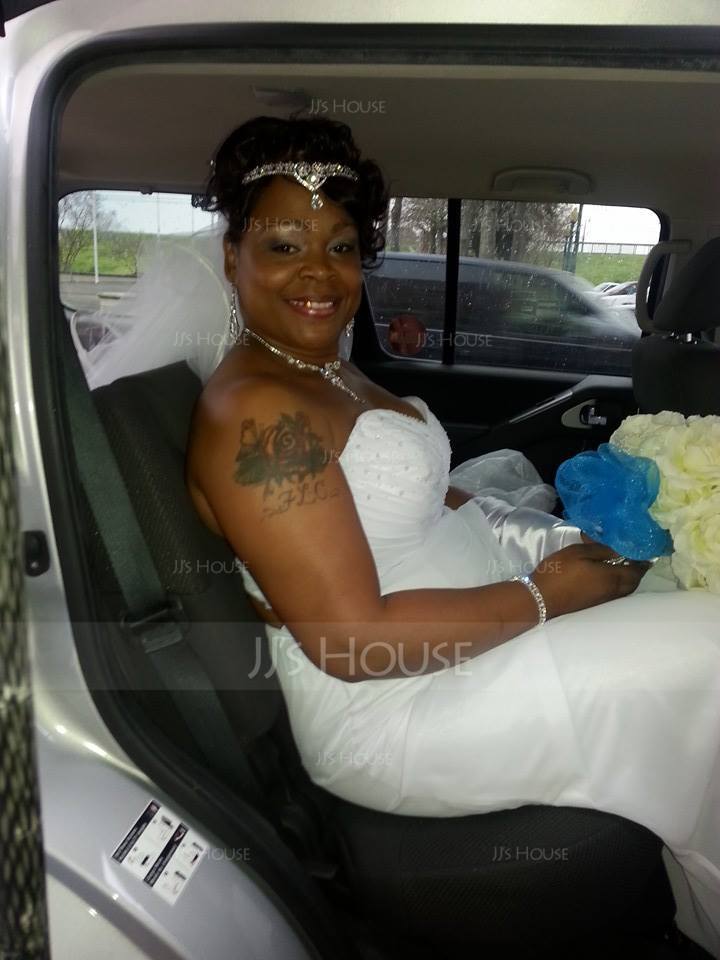 mquint5743
2018-03-19 17:18:59
Gorgeous dress, I tried it on a little bit longer than expected but nothing that I can't have altered. Looks great on me and will order again for others dresses. Very sleek and sexy
laura.fleetwood
2018-01-24 04:08:15
Beautiful dress, carefully made with attention to detail. Customer service has been superb as had to send first dress back as it didn't quite fit across my broad back. Supplied measurements and replacement dress fits perfectly. Can't wait for my special day now to wear it. Thank you
Tommy Marie
2017-09-30 05:54:01
Absolutely stunning, it came very quick and in the correct size. I didn't care for the plastic clips in the back because every time I breathed it unsnapped. BUT. I took it to a tailors and they put in metal clasps. That still never changed my mind about the great quality and materials used for it. I WILL be ordering in the future...
Treneice_stewart
2017-06-28 16:12:04
I am in love with my dress cant wait to wear it for my wedding. The only problem I have is the stomach part is a little tight but I have a year to work that off
Sarahgraus
2016-11-16 23:04:55
Dress arrived today. Fits perfect and looks amazing im very happy
Michelle Sanchez
2015-08-25 19:39:25
I received my dress today and I couldn't be happier! I absolutely love it! It is a perfect fit. I got my dress in a size 6 I'm 5'9 I weigh about 145 pounds. I was skeptical at first with purchasing my dress online and it took me about 2 months to finally decide on the dress I wanted. Shipping was also very quick I received it in a week! Thank you again!
SHARONHAYNES44
2015-07-14 14:12:18
Loved it, fit perfect, should have metal snaps not plastic
joycesassaki
2014-11-22 14:54:24
I received my dress in Brazil and I'm still in love with it!!! It's perfect!
Meninas que estão inseguras em comprar... O vestido é perfeito! Material, costura.... Achei ainda mais bonito que da foto! Pedi o n.2 pois tenho as mesmas medidas da modelo exceto a altura. Só precisei fazer a barra!
O vestido chegou em 8 dias no Brasil e ficou parado 11 dias na fiscalização. Foi tributado e em 1 dia fui retirar no correio.
Recomendo!!!!